In 2014, a big dog pounced on my beloved corgi dog Jelly and ruptured a disc in her back. As you can imagine, it was an overwhelming experience…
I decided the best option for Jelly was back surgery. The surgery went smoothly and Jelly was cleared to start rehab. However! It took her 6 painstaking weeks to walk after the surgery.
At that time, she was ten years old, overweight (what can I say, she loved food), and with her long back and short legs it made the recovery that much harder. I knew she needed to lose weight in order to regain mobility in her weakened frame. I knew there are ways to lose weight, reduce calorie intake or burn more calories. At that point, she was recovering from surgery and not walking well, so it was hard for her to burn more calories. Thus I reduce her kibble (to her protest) to decrease her calorie intake. Jelly thought she was starving, so I added in canned pumpkin as a fiber source and to help her feel more full and satisfied (She was very grateful ha!) .
Then the time came… her 6-week check up…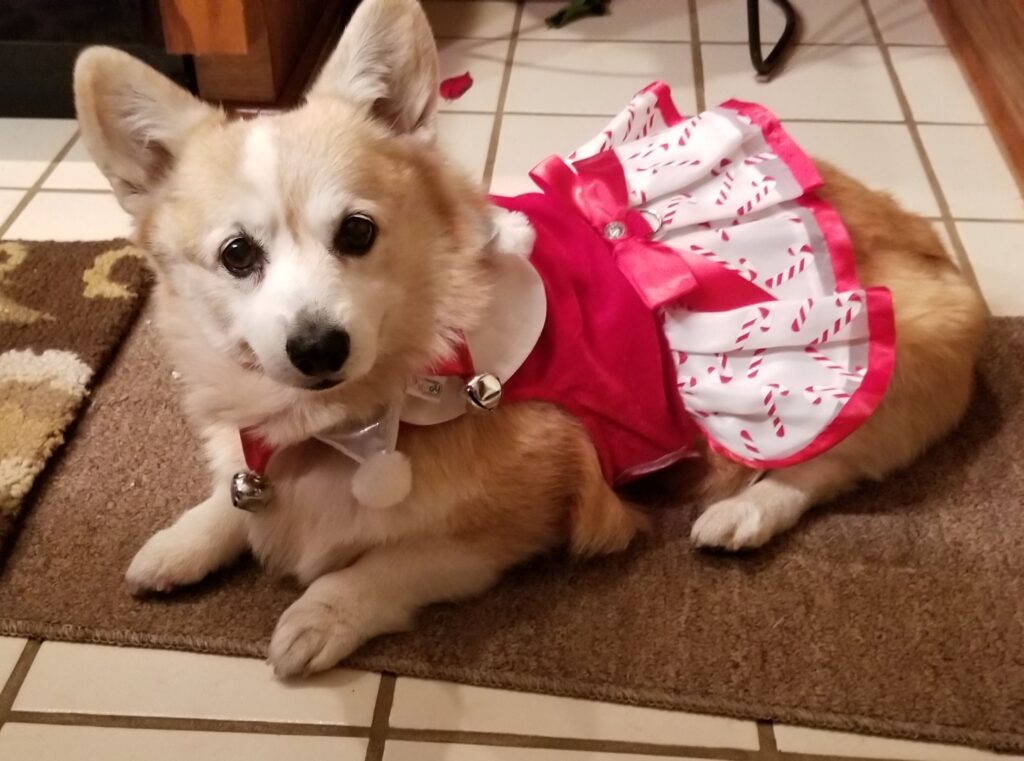 When I took Jelly for her 6-week post-surgery checkup she had lost 3 pounds! Yahoo! The surgeon was delighted in her progress. He stated that continuing the weight loss journey for Jelly was going to give her the best chance to regain mobility. I kept feeding her the reduced amount of kibble, however, after a few months her weight loss stalled. I had learned about a dehydrated diet made with higher quality ingredients, mainly protein with a few veggies and fewer starches and fillers. This helped Jelly reach her ideal weight and develop lean muscle mass. She felt better, had a shiny hair coat, and stayed mobile into her later teen years. She lived to be 16.5 years and they were good years! I believe a key to her longevity was switching her to higher-quality food.
My journey with Jelly has led me to a passion for dog nutrition. I completed my own course in Veterinary Natural Nutrition through the College of Integrative Veterinary Technologies and am excited to help other pet parents with nutrition choices for their 4-legged fur babies. Are you feeding for health and longevity? Ask me how!